Earnings Press Release: 10 Best Ways To Really Ruin It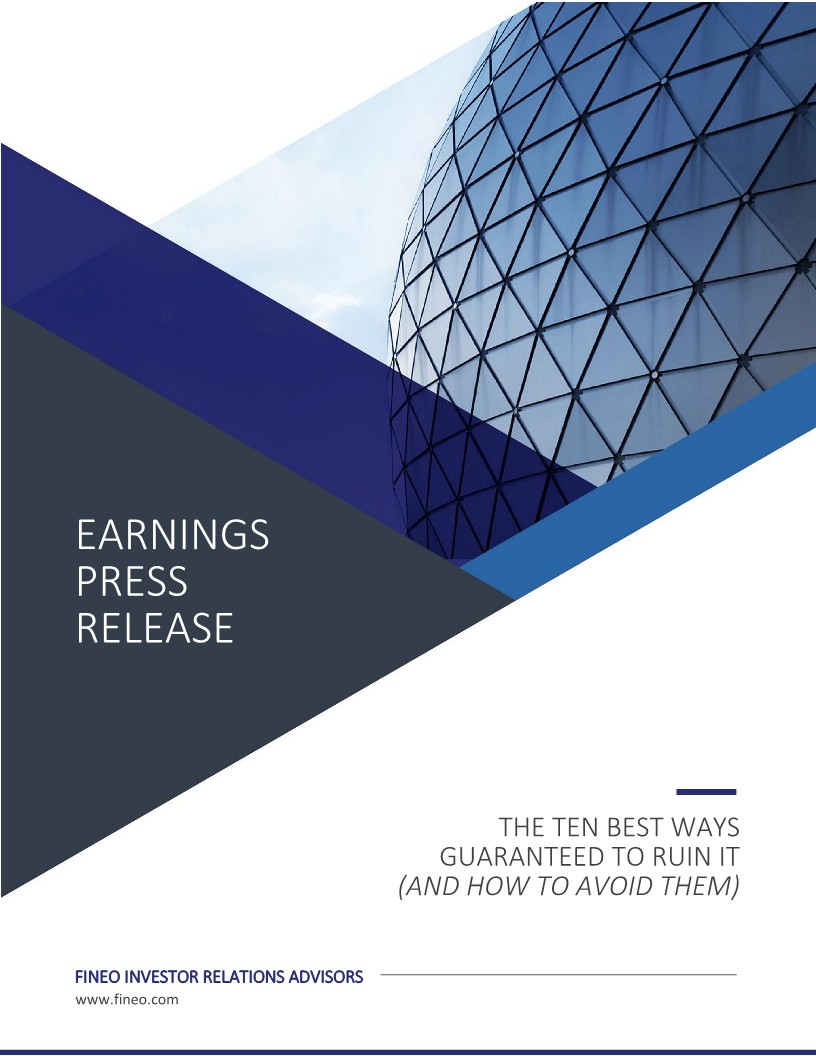 Earnings releases are the backbone of the financial year of a listed company and much more than just another disclosure requirement.
They play a critical role in supporting your valuation over the long term.
I have written over 500 earnings press releases for companies of all sizes and industries across the world. I identified at least 10 common but deadly mistakes that are guaranteed to ruin your next results announcement:
1. Ignoring the power of sequential analysis
2. Kicking it off with Word instead PowerPoint
3. Starting the process too late
4. Putting Accounting in the driver's seat
5. Snubbing the media and individual shareholders
6. Burying the bad news
7. Neglecting the outlook section
8. Disregarding cyber security
9. Failing the customer service test
10. Thinking you can go it alone.
These are common but deadly mistakes. Avoiding them will be mission critical.
Click here to download your free copy of FINEO's guide to confidence-inspiring earnings releases.